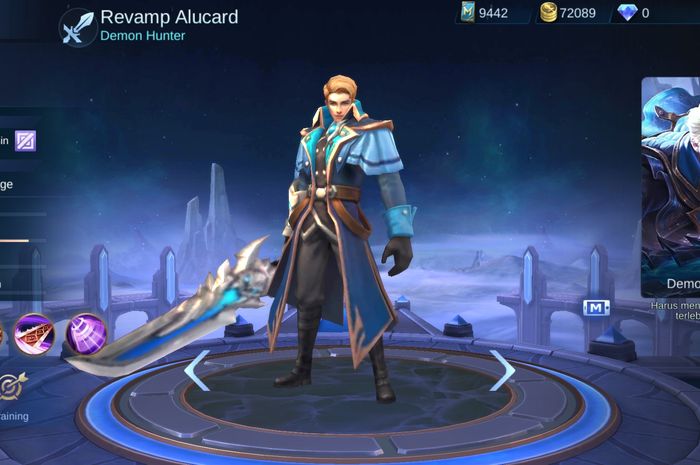 GridGames
Revamp Alucard Mobile Legends
GridGames.ID – Moonton has just released the announcement of the presence of the latest patch for the MOBA game they developed, Mobile Legends, patch version 1.4.90.
The patch update announced on June 24, 2021 yesterday really attracted attention.
How come? The rumors that have been circulating about the old hero revamp have finally been announced.
Also Read: Wow! These 4 Hero Tanks in Mobile Legends are Revamped. Will Be OP Or?
There are 6 old heroes that this time will be revamped, guys!
They are Eudora, Layla, Saber, Miya, Alucard and Zilong.
For loyal Mobile Legends players, you will certainly not be unfamiliar with these six names, because all six of them have accompanied us since the beginning of this MOBA game released in 2016.
The revamped dominance of the six heroes is the skill, but there are some whose visual effects are also optimized.
Also Read: Must Try! This is the Sickest Build Yi Sun-shin Mobile Legends 2021
To find out what parts were revamped for these six old Mobile Legends heroes, just see the explanation below.
1. Eudora (Mage)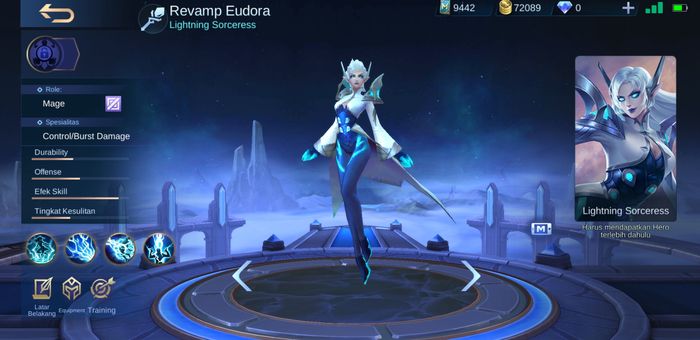 GridGames
Revamp Eudora Mobile Legends
Electric Arrow, Eudora's skill 2 was revamped in the Mobile Legends update version 1.4.90 which was announced on June 24, 2021 yesterday.
The skill is still the same before this Mage hero is revamped, which makes Eudora emit lightning towards the target and deal Magic Damage, causing a stun effect and reducing the target's Magic Defense in a short time.
The difference is, if the target has a Superconductor effect, then the lightning ball will split into small lightning balls after hitting and then spread to nearby targets.
This skill will deal Magic Damage and stun them at the same time.
Also Read: Revealed! Revamp Saber Mobile Legends on Update Version 1.4.78
2. Layla (Marksman)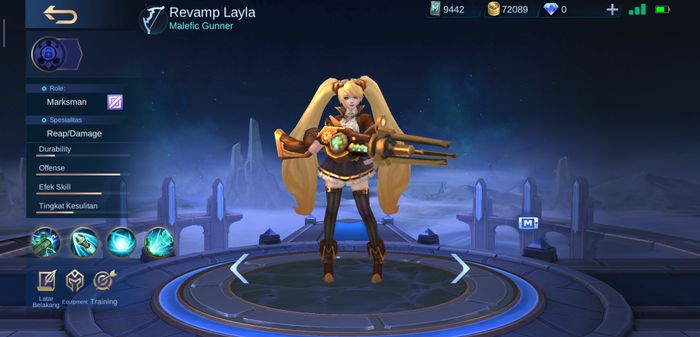 GridGames
Revamp Layla Mobile Legends
Layla's 2nd skill called Malefic Bomb will be revamped in the latest Mobile Legends update.
Malefic Bomb will have an effect where after hitting the opponent, Layla's Movement Speed ​​will increase by 60% which will decrease in the next 1.2 seconds.
After hitting the opponent's hero, the duration of obtaining Movement Speed ​​will be doubled.
Also Read: Latest Leaks of Revamp Hero Mobile Legends, There's Layla and Saber!
3. Saber (Assassin)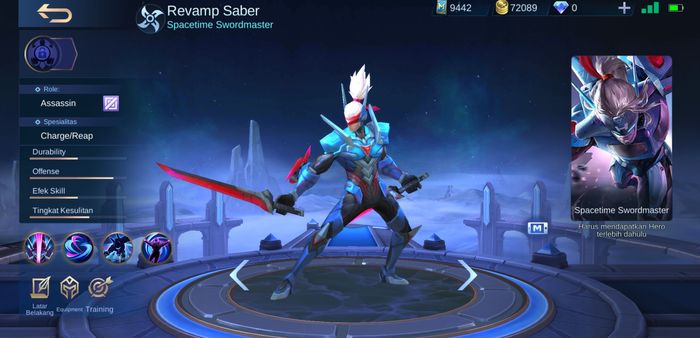 GridGames
Revamp Saber Mobile Legends
The third old hero that will be revamped is Saber, one of the heroes who is included in the Assassin role.
In this revamp, Saber will increase his Base HP by 100.
His 1st skill called Flying Sword also increased his rotating sword damage from 50-80 to 80-105.
Then increase the rotation duration and skill cooldown by 1 second.
Skill Charge which is his 2nd skill also reduced Mana usage from 70-120 to 70-45.
The last of Saber is Saber's ultimate skill, Triple Sweep, where the damage from the third slash is doubled after revamping.
Also Read: 3 Legend Heroes in Mobile Legends Affected by Revamp. Will OP?
4. Miya (Marksman)
GridGames
Revamp Miya Mobile Legends
Miya's 1st skill called Moon Arrow reduces Mana usage by 20 at all levels.
In addition, his 2nd skill, Arrow of Eclipse, the damage from Empowered Arrow is increased by three times.
Also Read: Yi Sun Shin Revamp Leaks! This is how the new skills and gameplay look
5. Alucard (Fighter/Assassin)
GridGames
Revamp Alucard Mobile Legends
The hero, who has recently been considered a feeder, so called Alufeed, was revamped where the battle model and visual effects were optimized.
His 1st skill called Groundsplitter also increased his base damage from 200-300 to 250-350.
Not only that, Alucard's Whirling Smash skill 2 also increased his base damage from 220-320 to 270-370.
Also Read: Awesome! These 4 Mobile Legends Heroes Are Rumored To Get Revamps
6. Zilong (Fighter/Assassin)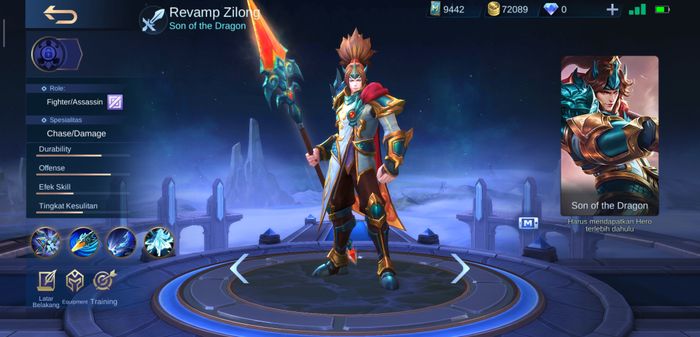 GridGames
Revamp Zilong Mobile Legends
Who doesn't know Zilong? Yep, the free heroes that we get when we first play Mobile Legends will be revamped, you know!
Zilong's revamp this time is to reduce Attack Speed ​​growth from 3.3% to 2.3%.
In addition, his 2nd skill called Spear Strike will reduce his skill range by 10%.
Also Read: Revamp Hero Freya in Mobile Legends, From Model to Skill
With the presence of revamps for the six old heroes in Mobile Legends, it's going to be an auto-banned OP hero, right?
Let's just wait for the presence of the sixth hero revamp on the Original Server Mobile Legends, guys!
PROMOTED CONTENT




Featured Videos